The N2CKH Test Bench
---
Motorola S-1350A watt meter: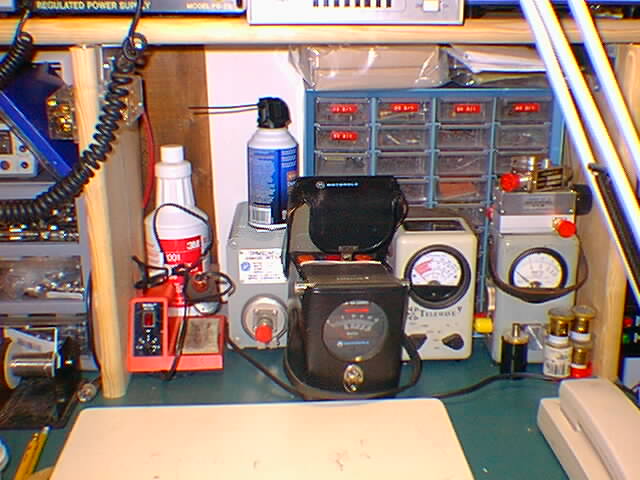 I have two of these Motorola model S-1350A watt meters, both with carrying cases that hold the meter, three elements and manual.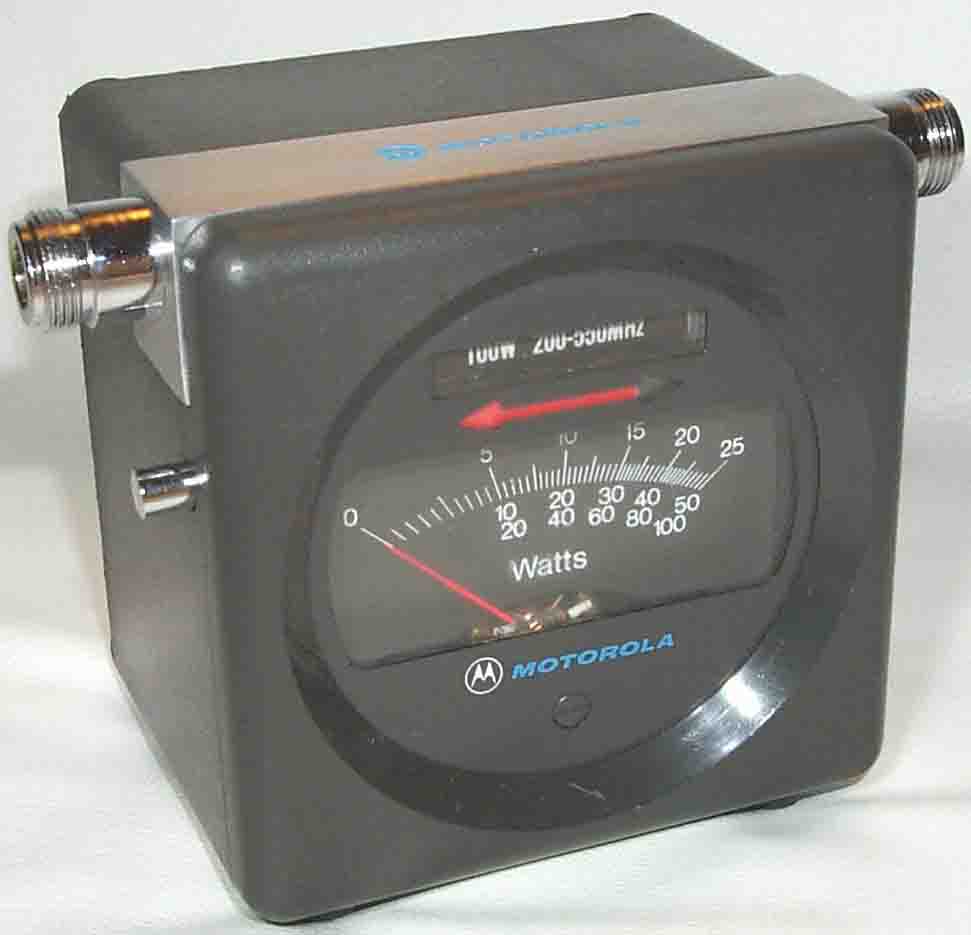 These meters use the standard Motorola type elements that are in common with the model RTL-4055B external thruline watt meter adapter for the R-2002D service monitor. I have a complete selection of sensor elements with SO-239 UHF type connectors from 2Mhz to 1Ghz as follows:

250w, 2-30Mhz
100w 25-100Mhz/100-250Mhz/200-550Mhz
10w and 50w 500-1000Mhz

---
For information on my commercial amateur radio products please click here to send e-mail or visit the main website.
---
Entire contents Copyright © 1999-2001 by Stephen B. Hajducek, N2CKH. All Rights Reserved Worldwide.