The N2CKH Test Bench
---
The AILTECH FM-100 Service Monitor is an older and less full featured unit than the Motorola unit. However it does provides analalog metering for my aging eyes and a makes an excellent FM monitor while using the other unit for more important tasks.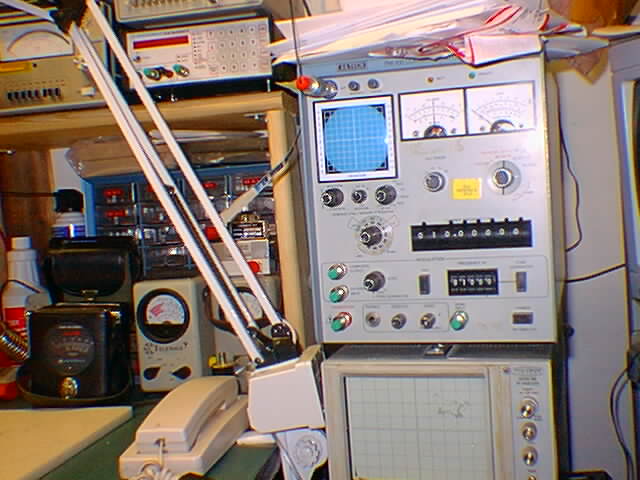 The AILTECH makes a great quick test unit and second RF signal source. With a calibrated attenuator and full metering as a signal source, it also features and audio oscillator, Sinad meter and built-in dummy load and watt meter suitable for exciter and tranmitter power levels only.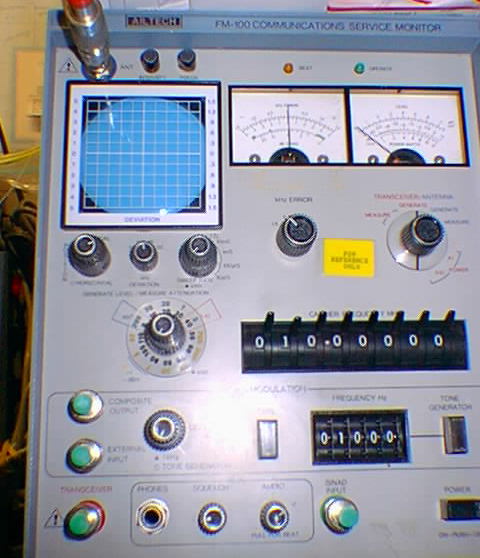 This unit I can also loan out for use to friends and other repeater owners in the local area to use.
---
For information on my commercial amateur radio products please click here to send e-mail or visit the main website.
---
Entire contents Copyright © 1999-2001 by Stephen B. Hajducek, N2CKH. All Rights Reserved Worldwide.